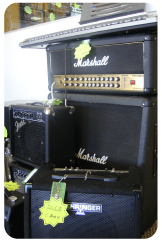 Welcome to Arizona EZ Pawn
. Whether you are looking for local pawnshops for instant cash loans,
title loans
, or want to buy quality items at discount prices, we buy and sell gold and silver, diamond jewelry, electronics, firearms, and much more. Our Sun City location is convenient for customers in Peoria, AZ, Glendale, AZ, and Phoenix, AZ.
We are reputable pawn brokers offering pawn loans and title loans with reduced interest rates and professional service. A title loan enables you to continue driving your vehicle while paying off the loan. In addition, we are a jewelry and silver dollar pawn shop offering cash for gold, cash for diamonds, platinum, silver, and sterling silver, including fine jewelry, broken, and mismatched pieces.
Our pawn and jewelry shop offers a large inventory of quality merchandise. If you are looking for affordable jewelry or a watch pawn shop offering great deals, we have a great selection of exquisite gold, silver, platinum, diamond, and gemstone jewelry and fine watches. Our electronics section has a wide variety of televisions, big screen televisions, computers, camcorders, laptops, and more. In addition, we have a many firearms for sale.
If you are looking for local pawn shops in Peoria, AZ, Glendale, AZ, or Phoenix, AZ, please browse our website to learn more about our services, loans on jewelry, title loans, and read our pawn policies. Please contact Arizona EZ Pawn today at (623) 544-3446 for additional information about our loans or visit our local pawn shop to find great deals on jewelry, electronics, watches, and other valuables.